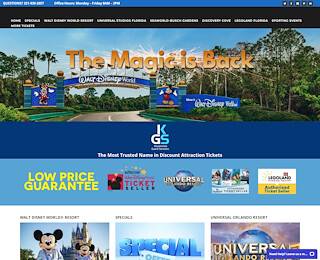 Do you think planning a trip to the theme parks is tough? Speculators say that we still have it easy because the prices will never come down. Currently, visiting a park stands at approximately less than $100, but they project that they will go as high as $250 by 2030. So what is the way forward?
Most people know they want to visit the parks at least months in advance. It is possible to get cheap universal Orlando tickets today for 2022. It is unclear where the prices will stand in 2022, but the good news is that they will not shoot to the peak, which is still good news.
An overview of ticket prices in 2022
Buying tickets now
Are you planning to visit any of the parks in 2022? Our booking system allows clients to buy tickets for a date in the future, which means you should be able to book a trip as far ahead as possible.
2022 cheap Universal Orlando tickets
How much will you pay for tickets in 2022? The current price average for a one-day ticket is $140, so we expect the future prices to pivot around the same. We have a lot of different categories for Universal Studios in Florida, so be sure to look through the complete list for a more specific price.
Buying universal Studios Florida discount tickets in advance means you will lock in the price, so you do not have to pay for any difference in prices when you finally visit. The only thing to note is that kids between 3 and 10 years old will pay a slightly lower than anyone above ten years old. Little ones below three years old do not have to pay, and we are still looking forward to a day when the elderly citizens will not have to pay.
Possible discounts
KGS Tickets has a handful of discounts and offers every once in a while, so it should be easy to find and lock in a deal when you scan the site. You can also choose a trip package that offers the most benefits for your price because they all have tiered pricing, so there is something suitable for everyone.
Using the multi-day tickets
All ticket deals and specials have different prices, and the three-day plans are pricier. How do you use the three-day or five-day ticket? Let's start with Universal Studio's five-day ticket in Orlando.
The five-day discount Universal Studios tickets allow entry into three pre-selected parks. You get to visit all three parks within five days; note that you must choose the five days within a two-week window because any day outside will not be covered in the Universal Orlando tickets. This means you have plenty of time to visit other parks in between or spend your days as you please outside the theme park.
So when would you like to book? Be sure to buy the ticket before midnight, which starts the ticket's date. There are no extra charges of booking a reservation in advance or additional fees when you eventually get to the 2022 trip. Remember to contact us online for more Universal Orlando discounts and deals.