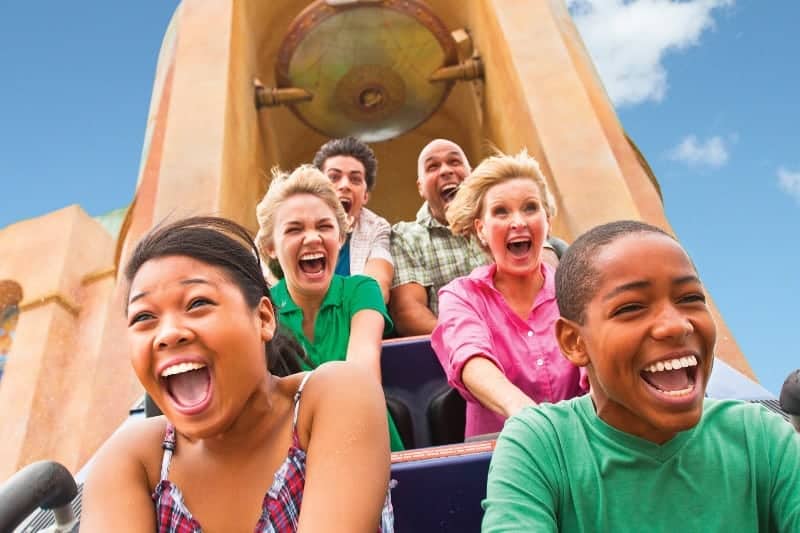 09 Aug

SEAWORLD ORLANDO THRILL FEST RIDE NIGHT

Ride your favorite coasters at the most thrilling time of day – nighttime!

ORLANDO, Fla. (Aug. 7, 2018) – Just in time for National Coaster Day, today SeaWorld Orlando announces a two week promotion "Thrill Fest" culminating on August 17 "Thrill Fest Ride Night" with extended park hours.  Included in admission, guests can take the coaster challenge and ride all of their favorite thrills at SeaWorld Orlando: Manta, Mako, Kraken and Journey to Atlantis will stay open until midnight for coaster enthusiasts to enjoy.
Ride Night Coaster Tech Talk—August 17
Go Behind-the-Scenes and experience an exclusive "Tech Talk" with our operations and maintenance leadership teams to see the Manta "coaster house." This free program will be limited to 50 guests per tour and available on a first-come, first-serve basis at 1 pm and 2 pm on August 17. Guests must sign up at the Information and Reservation Counter in order to participate.
Happy Hour at Sharks Underwater Grill and Flamecraft Bar will be extended until 11 pm on August 17 for "Thrill Fest Ride Night".
Valid August 13th through 19th including "Thrill Fest Ride Night", guests can purchase four ride photos for $25, redeemable at Adventure Photo in the park.
Don't forget Last Chance for Free Beer! – Now through Sept. 2
Do all of the thrills make you thirsty? SeaWorld has you covered!  The free brews will be available all summer long through Sept. 2, 2018 from 10:30 a.m. to one hour before park close. Complimentary domestic and seasonal beers will be available to guests 21 years of age and older. Guests can visit Mama's Pretzel Kitchen Patio and receive up to two complimentary 7-ounce beers per visit.
The best deal for guests is to purchase a 2 for $99.99 advance purchase ticket: Choose your thrill – enjoy a full day of coaster fun at SeaWorld Orlando, then choose a second park FREE: go extreme and double your coaster miles at Busch Gardens or dive in and brave the steepest multi-drop tower in Orlando at Aquatica. Guests can minimize wait times and maximize thrill times by purchasing a Quick Queue for front-of-line access to the open attractions.
For more information, park hours and to purchase tickets and passes, visit SeaWorldOrlando.com. Events and times are subject to change. Follow SeaWorld Orlando onFacebook, Instagram and the SeaWorld Orlando Blog for the latest park updates and information.
– SeaWorld Orlando –
SeaWorld Entertainment, Inc.
SeaWorld Parks & Entertainment™ is a leading theme park and entertainment company providing experiences that matter and inspiring guests to protect animals and the wild wonders of our world. The company is one of the world's foremost zoological organizations and a global leader in animal welfare, behavioral training, husbandry and veterinary care. The company collectively cares for what it believes is one of the largest zoological collections in the world and has helped lead advances in the care of animals. The company also rescues and rehabilitates marine and terrestrial animals that are ill, injured, orphaned or abandoned, with the goal of returning them to the wild. The SeaWorld® rescue team has helped more than 31,000 animals in need over the last 50 years.
The company owns or licenses a portfolio of recognized brands including SeaWorld, Busch Gardens® and Sea Rescue®. Over its more than 50-year history, the company has built a diversified portfolio of 12 destination and regional theme parks that are grouped in key markets across the United States, many of which showcase its one-of-a-kind zoological collection. The company's theme parks feature a diverse array of rides, shows and other attractions with broad demographic appeal which deliver memorable experiences and a strong value proposition for its guests.
SeaWorld Parks & Entertainment is a wholly owned subsidiary of SeaWorld Entertainment, Inc., a publicly traded company. Visit www.seaworldentertainment.com for more information.