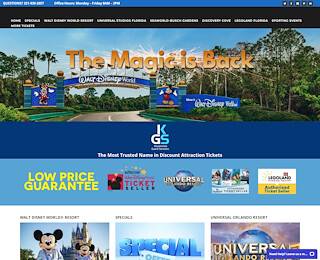 Disney Park pass reservation system is the new advance pass for booking entry to Animal Kingdom, Magic Kingdom, Hollywood Studios, and Epcot theme park. The reservation system was created to help manage the people that come to the Walt Disney World theme parks. Attendance to these parks is limited due to capacity limitations, which is why there is a reservation system. Valid admission and theme park reservations are needed to gain access to any of the four main theme parks in Walt Disney World.
How Disney Park Pass Reservation System Works
All visitors, including annual passholders and existing Disney Park ticket holders, can make a reservation using the reservation calendar. Keep in mind that annual passholders may find it difficult to get park reservations to visit Disney World on certain dates when the capacity is limited. The total reservation days an annual passholder can hold at a time is usually limited to a maximum of 3 to somewhat ease reservations. If they have a Walt Disney World Resort hotel reservation, they can get theme park reservations for the whole period of their stay.
The Advance Dining Reservation system, on the other hand, has been reduced from a 180-day to a 60-day booking window so as to allow visitors to make preparation closer to their visits. You must link your upcoming Disney Park pass reservation and Disney Park tickets to your My Disney Experience account. Completing this step will allow you to receive important information regarding your vacations, including important planning dates and information about the pass reservation system. Before purchasing Disney World tickets, make sure you check the availability of the theme park reservation availability online.
How Can You Make Disney World Park Reservations?
Now that you know how Disney Park pass reservation system works, it is time to make your reservations. But before you start making park pass reservations, you must complete some of these tasks.
Sign up for My Disney Experience account
Link your park admission to your My Disney Experience account
Link Disney World Resort reservations to your My Disney Experience account.
Keep in mind that if you don't have these tasks completed, you won't be able to make park reservations. 
Follow these steps to make Disney park reservations.
Log in to the Disney World Website with your "My Disney Experience" account.
Click on the My Disney Experience menu
Select the "Disney Park Pass System" button
Create your party. When you start to make a reservation, you will be required to create your party from other friends and family on your list.
Choose the date
Choose the theme park
Choose the arrival window
Confirm your selection after reviewing Disney Park pass reservation details and agreeing to the terms and conditions.
Ready to Get Your Disney Epcot tickets?
If you are looking for help with purchasing your Epcot tickets 2021, contact Kissimmee Guest Services today. We have been selling Disney Epcot tickets for several years. As one of the bigger authorized Disney World sellers, we offer discount Disney World tickets to save you a couple of dollars on those tickets.